Most Recent Submissions:
---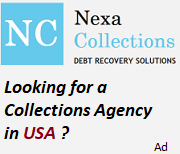 Debt Collection Agency
---
Author Spotlight
( Profiles with pictures only, randomly selected)

Ludhiana, Punjab, India
I am currently pursuing Ph.D in Floriculture and Landscaping from Punjab Agricultural University, Ludhiana.
---

Chandigarh, Punjab, India
Master's degree, Pharmaceutics , Panjab University
---

Ludhiana, Punjab, India
Scientist (Agricultural Process Engineering) in ICAR-Central Institute of Post Harvest Engineering & Technology(CIPHET), Ludhiana. My area of interest is automation in post harvest engg and technology
---

New Delhi, Delhi, India
I am a 4th year biotechnology student at Indian agricultural research institute, pursuing Ph.D in molecular biology and biotechnology
---

Jalandhar, Punjab, India
I am very keen to work in field of research and development currently i am working in lovely professional university Jalandhar as a faculty and some research projects are also going with me.
---

New Delhi, Delhi, India
PhD Scholar, Division of Environmental Sciences. 3rd year environmental science student at Indian Agricultural Research Institute.
---

Srinagar, Jammu and Kashmir, India
Scientist, Regional Research Station, Indian Grassland and Fodder Research Institute, Srinagar, J & K-INDIA
---

Udaipur, Rajasthan, India
I am Ph.D. Scholar, Department of Plant Pathology MPUA&T, Udaipur
---

New Delhi, New Delhi
Scientist at National Research Centre on Plant Biotechnology, Pusa Campus, New Delhi. My area of work is to Increase the crop productivity by utilizing the different biotechnological approaches.
---
Debt Collection
(Advt.)