Most Recent Submissions:
---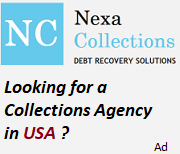 Debt Collection Agency
---
Author Spotlight
( Profiles with pictures only, randomly selected)

NA, NA
NA
---

New Delhi, Delhi, India
Research Associate, National Institute of Immunology, New Delhi.
---

New Delhi, Delhi, India
I am a scientist, genetics and plant breeding (Germplasm Evaluation Division) at NBPGR, New Delhi
---

Ludhiana, Punjab, India
I am currently pursuing Ph.D in Floriculture and Landscaping from Punjab Agricultural University, Ludhiana.
---

Pacca Chang, Sindh
Student of M.Sc (Agri) hons in Plant breeding & Genetics. Sindh Agriculture University, Tandojam
---

Udaipur, Rajasthan
Pursuing Doctoral degree in Agricultural Biotechnology from Maharana Pratap University of Agriculture and Technology. I have also worked with molecular markers in M.Sc. and published several journals
---

PETLAD, GUJARAT
I am a 1st year Ph. D. (Plant Pathology) student at Anand Agricultural University, Anand.
---

Hisar, Haryana
Ph.D. Scholar at CCS, Haryana Agricultural University, Hisar
---

ICAR-Indian Agricultural Research Institute, New Delhi , Delhi, India
I am working as Principal Scientist (Hort.) at the Division of Food Science & Postharvest Technology, IARI, New Delhi. Thanks
---
Debt Collections (Advt.)