Most Recent Submissions:
---
Author Spotlight
( Profiles with pictures only, randomly selected)

Nashik, Maharashtra, India
I am currently working as Assistant professor at K.K. Wagh College of Agricultural Biotechnology, Nashik
---

Thiruvananthapuram, Kerala
Author and consultant for statistical analysis of data and interpretation. Social worker and stand for causes relating to environmental conservation and child welfare
---

Hisar, Haryana
Ph.D. Scholar at CCS, Haryana Agricultural University, Hisar
---

Mhow,Indore, Madhya Pradesh (India)
A academician & researcher, Assistant Professor at College of Veterinary Science & A.H., Mhow, Indore (India)
---

Bhubaneswar, Odisha, India
Ph.D research scholar in Department of Agricultural Biotechnology at Orissa University of Agriculture and Technology, OUAT, Bhubaneswar
---

Aurangabad , Maharashtra
I am a Professor at Dr. B.A.M.University, Auanagabad
---

Gurgaon, Haryana (India)
I am a scientist at Amity University Haryana and my focus of research is Agri- Biotech with genome editing.
---

Chirawa, Rajasthan
A Budding Biotechnologist from India. I'm looking forward to explore research work in the field of genetics & bioinformatics. My career is aimed at pursuing research. For reference, Researcher ID- J-4200-2012
---

Jaipur, Rajasthan, India
I am Ph.D. student at Rajasthan Agriculural Research Institute. Jaipur
---
---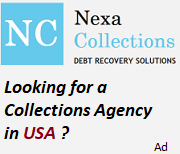 Debt Collection Agency
---
Medical Debt Collection Agency
(Advt.)