Most Recent Submissions:
---
Author Spotlight
( Profiles with pictures only, randomly selected)

Chirawa, Rajasthan
A Budding Biotechnologist from India. I'm looking forward to explore research work in the field of genetics & bioinformatics. My career is aimed at pursuing research. For reference, Researcher ID- J-4200-2012
---

Junagadh, Gujarat (India)
Ph.D. Scholar (Genetics and Plant Breeding) at Junagadh Agricultural University, Junagadh.
---

Abuja, Federal Capital Territory
Scientist, Academic and Youthpreneur. Holds a B.Sc. in Biochemistry from Godfrey Okoye University, Nigeria.
---

New Delhi, Delhi, India
Scientist, ICAR-National Bureau of Plant Genetic Resources, New Delhi.
---

New Delhi, Delhi, India
I am a first year Ph.D research scholar student at Division Of Biochemistry,IARI, New Delhi.
---

New Delhi, Delhi, India
Researcher at Microbial Biotechnology and Genomics at CSIR-IGIB, Delhi.
---

Chandigarh, Punjab, India
Master's degree, Pharmaceutics , Panjab University
---

PETLAD, GUJARAT
I am a 1st year Ph. D. (Plant Pathology) student at Anand Agricultural University, Anand.
---

New Delhi, Delhi, India
Author is a PhD scholar at Division of Fruits & Horticultural Technology Indian Agricultural Research Institute, New Delhi, India
---
---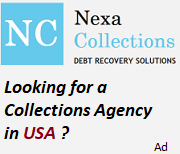 Debt Collection Agency
---
Medical Debt Collection Agency
(Advt.)