Most Recent Submissions:
---
Author Spotlight
( Profiles with pictures only, randomly selected)

New Delhi, Delhi, India
PhD.Research Scholar, Division of Floriculture and Landscaping
---

Jalandhar, Punjab, India
I am very keen to work in field of research and development currently i am working in lovely professional university Jalandhar as a faculty and some research projects are also going with me.
---

gjf, hgtd
---

New Delhi, Delhi, India
Research scholar pursuing my masters in Genetics and and Plant Breeding in Indian agricultural research institute, New Delhi.
---

Toronto, Ontario
Researcher | M.Phil- Neurosciences | B.Tech- Biotechnology
---

Nashik, Maharashtra, India
I am currently working as Assistant professor at K.K. Wagh College of Agricultural Biotechnology, Nashik
---

Lucknow, Uttar Pradesh
I am working as a scientist of Horticulture in Division of Post Harvest Management at ICAR-Central Institute for Subtropical Horticulture, Lucknow.
---

Dharwad, Karnataka, India
M.Sc.(Agri) in Molecular Biology & Biotechnology,IABT,UAS,Dharw ad,Karnataka,PIN:580005
---

Coimbatore, Tamil Nadu , India
I am currently pursuing Ph.D. in Fruit Science from Tamil Nadu Agricultural University. I have presented my seminar topic on TALENs and its application
---
---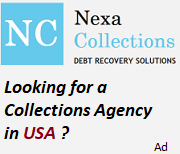 Debt Collection Agency
---
Medical Debt Collection Agency
(Advt.)