Most Recent Submissions:
---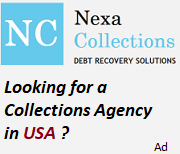 Debt Collection Agency
---
Author Spotlight
( Profiles with pictures only, randomly selected)

Ludhiana, Punjab, India
I am currently pursuing Ph.D in Floriculture and Landscaping from Punjab Agricultural University, Ludhiana.
---

NAIROBI, Kenya
I am a professional microbiologist having a Bsc in microbiology and biotechnology
---

New Delhi, Delhi
An Innovative Researcher and Lab Manager with Ph.D. in Molecular Biology and Biotechnology with expertise in Plant Biotechnology, and Inductively Coupled Plasma Mass Spectrometry, working at IARI in New Delhi, India
---

New Delhi, India
Senior Scientist (Agricultural Economics), National Centre for Agricultural Economics and Policy Research (Pusa), New Delhi
---

DELHI, DELHI
Ph.D Scholar, Central university of gujarat (CUG), Gandhinagar, Gujarat.worked as RESEARCH ASSOCIATE at CSIR-NISTADS (one year).Did M.Sc biotechnology from C.C.S University, meerut, ITS Paramedicalclg
---

Thiruvananthapuram, Kerala
Author and consultant for statistical analysis of data and interpretation. Social worker and stand for causes relating to environmental conservation and child welfare
---

Phaltan, Dist- Satara, Maharashtra, India
I am a 2nd year MSc plant biotechnology student at Vasantrao Naik Marathwada Agricultural University, pursuing Masters in plant biotechnology.
---

New Delhi, Delhi
---

Bareilly, UP, India
Currently working as an Assistant Professor in the Department of Biotechnology SR Group of Institutions, Ambabai Jhansi
---
Debt Collection
(Advt.)