Most Recent Submissions:
---
Author Spotlight
( Profiles with pictures only, randomly selected)

Anand, Gujarat, (India)
Doctorate in Plant Biotechnology and research area is rice functional genomics. Department of Agriculture Bitoechnology, Anand Agriculture Univ.
---
New Delhi, Delhi, India
Ph.D. (Genetics) second year student at Indian Agricultural Research Institute, New Delhi
---

Lucknow, Uttar Pradesh(India)
I am a Applied Physics student at Babasaheb Bhimrao Ambedkar University(A Central University)Lucknow, pursuing Ph.d. in Applied Physics.
---

Dharwad, Karnataka, India
M.Sc.(Agri) in Molecular Biology & Biotechnology,IABT,UAS,Dharw ad,Karnataka,PIN:580005
---

New Delhi, India
Senior Scientist (Agricultural Economics), National Centre for Agricultural Economics and Policy Research (Pusa), New Delhi
---

Mhow,Indore, Madhya Pradesh (India)
A academician & researcher, Assistant Professor at College of Veterinary Science & A.H., Mhow, Indore (India)
---
New Delhi, Delhi, India
I am pursuing PhD in microbiology from Indian Agriculture Research Institute, New Delhi
---

Barshi, Dist- Solapur, Maharashtra, Maharashtra
I am a MSc Plant Biotechnoloy student interested in research in molecular biology of plants.
---

Muzaffarpur, Bihar
Senior Scientist (Plant Pathology) at ICAR-National Research Centre on Litchi, Muzaffarpur. Currently working on diseases of litchi (Litchi chinensis), and mycorrhizal association in litchi. Earlier, worked on management of aflatoxins an
---
---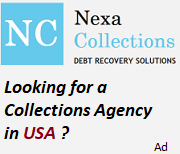 Debt Collection Agency
---
Medical Debt Collection Agency
(Advt.)