Most Recent Submissions:
---
Author Spotlight
( Profiles with pictures only, randomly selected)

New Delhi, Delhi, India
Research scholar pursuing my masters in Genetics and and Plant Breeding in Indian agricultural research institute, New Delhi.
---

Karnal, Haryana
I am working as Scientist, ARS at ICAR-CSSRI, Karnal, Haryana since last two years. I have done my MSc and PhD in the discipline of Environmental Science with specialization in climate change. I have worked on climate change adaptation and
---

Lucknow, Uttar Pradesh(India)
I am a Applied Physics student at Babasaheb Bhimrao Ambedkar University(A Central University)Lucknow, pursuing Ph.d. in Applied Physics.
---
Gold Coast, Australia
Bachelor Of Biotechnology, The University of Queensland
---

Nashik, Maharashtra, India
I am currently working as Assistant professor at K.K. Wagh College of Agricultural Biotechnology, Nashik
---

Ludhiana, Punjab, India
I am working as a Scientist at ICAR-ATARI, Ludhiana
---
New Delhi, Delhi, India
I am pursuing PhD in microbiology from Indian Agriculture Research Institute, New Delhi
---

Bharatpur, Rajasthsan, India
PhD Scholar Plant Breeding and Genetics Rajasthan Agriculture Research Institute Jaipur
---

Karnal, Haryana, India
I am a 2nd year Ph.D Agricultural Extension student at ICAR-National Dairy Research Institute, Karnal
---
---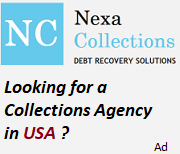 Debt Collection Agency
---
Medical Debt Collection Agency
(Advt.)