Most Recent Submissions:
---
Author Spotlight
( Profiles with pictures only, randomly selected)

Mumbai, India
Research officer at Neurosurgery Department, Bombay Hospital & Medical Research Centre
---

Ramnagar, Uttarakhand, India
I have completed my Master's in Agriculture specialization in "Plant Pathology" from G.B. Pant University of Agriculture and Technology.
---

Ludhiana, Punjab, India
I am working as a Scientist at ICAR-ATARI, Ludhiana
---

New Delhi, Delhi, India
I am a 4th year biotechnology student at Indian agricultural research institute, pursuing Ph.D in molecular biology and biotechnology
---

New Delhi, Delhi, India
Scientist (Agri- biotechnology). Division of Germplasm Evaluation ICAR-NBPGR, New Delhi -110012
---

New York, USA
Lisa completed her coursework in Human, Biology, Health, & Society at Cornell University in 2011. She received her Bachelor of Science with honors. Lisa will be attending Brown University's Master of Public Public program.
---

gjf, hgtd
---

Karnal, Haryana, India
2nd year Ph.D. Scholar(Agricultural Extension Education) student at ICAR- National Dairy Research Institute, Karnal-132001, Haryana (INDIA)
---

New Delhi, Delhi, India
Research Associate, National Institute of Immunology, New Delhi.
---
---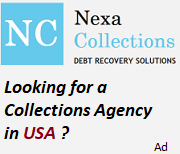 Debt Collection Agency
---
Medical Debt Collection Agency
(Advt.)