Most Recent Submissions:
---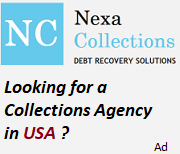 Debt Collection Agency
---
Author Spotlight
( Profiles with pictures only, randomly selected)

New Delhi, New Delhi
Scientist at National Research Centre on Plant Biotechnology, Pusa Campus, New Delhi. My area of work is to Increase the crop productivity by utilizing the different biotechnological approaches.
---

Ernakulam, Kerela, India
M.TECH NANOTECHNOLOGY | B.Tech INDUSTRIAL BIOTECHNOLOGY
---

LUCKNOW, UTTAR PRADESH
A research scholar in the Department of Applied plant science (horticulture),pursuing Phd with prof.R.B.Ram from Babasaheb Bhimrao Ambedkar university, Lucknow, U.P.
---

New Delhi, Delhi, India
Scientist at ICAR- IASRI, New Delhi
---

New Delhi, Delhi, India
I am a scientist, genetics and plant breeding (Germplasm Evaluation Division) at NBPGR, New Delhi
---

Kolkata, West Bengal, India
I am a 2nd year Pharmaceutics student at Jadavpur University, pursuing Masters in Pharmacy.
---

Hisar, Haryana
Ph.D. Scholar at CCS, Haryana Agricultural University, Hisar
---

New Delhi, India
Scientist at Division of Genetics, Indian Agricultural research Institute. Working on Genetic improvement of Wheat
---

New Delhi, Delhi, India
Working as a Scientist at Division of Genomic Resources, National Bureau of Plant Genetic Resources, New Delhi-110012
---
Debt Collection
(Advt.)