Most Recent Submissions:
---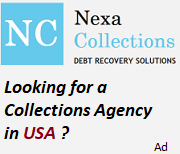 Debt Collection Agency
---
Medical Debt Collection Agency
(Advt.)
---
Author Spotlight
( Profiles with pictures only, randomly selected)

Chirawa, Rajasthan
A Budding Biotechnologist from India. I'm looking forward to explore research work in the field of genetics & bioinformatics. My career is aimed at pursuing research. For reference, Researcher ID- J-4200-2012
---

Hyderabad, Telangana, India
I am working as a RSM & state head at RML, Hyderabad, India
---

NAWA, NAGAUR, Rajasthan
Pursuing Ph.D. in subject of Plant Breeding and Genetics from SKRAU, Bikaner
---

Pune, Maharashtra, India
I am a Project fellow on DST-SERB funded project "Phytochemical Potential of medicinal plants as antisickling agents in management of sickle cell disease"
---

Srinagar, Jammu and Kashmir, India
Scientist, Regional Research Station, Indian Grassland and Fodder Research Institute, Srinagar, J & K-INDIA
---

Jessore, Khulna
I am an Environmental Scientist simply love to write.
---

Anand, Gujarat, (India)
Doctorate in Plant Biotechnology and research area is rice functional genomics. Department of Agriculture Bitoechnology, Anand Agriculture Univ.
---

Thrissur, Kerala (India)
I am a 3rd year Ph.d. Research Scholar at Kerala Agricultural University, Thrissur, pursuing Doctorate in Plant Biotechnology.
---

Coimbatore, Tamil Nadu , India
I am currently pursuing Ph.D. in Fruit Science from Tamil Nadu Agricultural University. I have presented my seminar topic on TALENs and its application
---