Most Recent Submissions:
---
Author Spotlight
( Profiles with pictures only, randomly selected)

Lucknow, Uttar Pradesh
I am working as a scientist of Horticulture in Division of Post Harvest Management at ICAR-Central Institute for Subtropical Horticulture, Lucknow.
---

Toronto, Ontario
Researcher | M.Phil- Neurosciences | B.Tech- Biotechnology
---

New Delhi, Delhi, India
Research Associate, National Institute of Immunology, New Delhi.
---

New Delhi, Delhi, India
Ph.D.scholar, biotechnology, Indian agricultural research institute (IARI), new delhi. Currently I am working in the area of miRNAs in pulse crop.
---

New Delhi, Delhi, India
Senior Scientist (Nematology), Division of Plant Quarantine, Indian Council of Agricultural Research (ICAR)-National Bureau of Plant Genetic Resources (NBPGR), Pusa Campus, New Delhi-110012.
---

New Delhi, Delhi, India
Author is a PhD scholar at Division of Fruits & Horticultural Technology Indian Agricultural Research Institute, New Delhi, India
---

NA, NA
NA
---

Navsari, Gujarat
Ph.D. Research Scholer in Genetics and Plant Breeding at Navsari Agricultural University.
---

Howrah , West Bengal, India
I am a M.Pharm student at Jadavpur University, pursuing Masters in Pharmacognosy.
---
---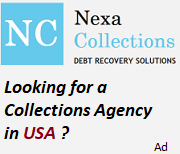 Debt Collection Agency
---
Medical Debt Collection Agency
(Advt.)