Most Recent Submissions:
---
Author Spotlight
( Profiles with pictures only, randomly selected)

New Delhi, Delhi, India
Research scholar pursuing my masters in Genetics and and Plant Breeding in Indian agricultural research institute, New Delhi.
---

New Delhi, Delhi, India
Doctorate in Biotechnology with more than 15 years of experience in commercial biotechnology. Currently working as Assistant General Manager in Biotech Consortium India Limited, New Delhi.
---

New Delhi, Delhi, India
Ph.D. Research Scholar, Division of Postharvest Technology, IARI New Delhi- 110012
---

Pune, Maharashtra
PhD in Microbiology Start-uper Agri-Biotechnology Entrepreneur
---

NY, NY
I'm an editor from a US biotech company--Creative Biomart. For more information, on www.creativebiomart.net
---

Hyderabad, Telangana, India
I am working as a RSM & state head at RML, Hyderabad, India
---

Srinagar, Jammu and Kashmir, India
Scientist, Regional Research Station, Indian Grassland and Fodder Research Institute, Srinagar, J & K-INDIA
---

New Delhi, Delhi, India
Author is a PhD scholar at Division of Fruits & Horticultural Technology Indian Agricultural Research Institute, New Delhi, India
---

Varanasi, Uttar Pradesh
I am a scientist at ICAR- Indian Institute of Vegetable Research
---
---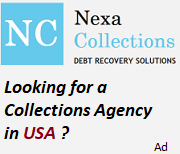 Debt Collection Agency
---
Medical Debt Collection Agency
(Advt.)