Most Recent Submissions:
---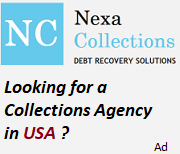 Debt Collection Agency
---
Medical Debt Collection Agency
(Advt.)
---
Author Spotlight
( Profiles with pictures only, randomly selected)

Ludhiana, Punjab, India
I am currently pursuing Ph.D in Floriculture and Landscaping from Punjab Agricultural University, Ludhiana.
---

Imphal, Manipur, India
Pursuing Ph.D in division of Fruit Science At IGKV, Raipur
---

Gurgaon, Haryana (India)
I am a scientist at Amity University Haryana and my focus of research is Agri- Biotech with genome editing.
---

kolhapur, Maharashtra, India
Director at Biobritte Agro Solutions Private Limited Kolhapur
---
new delhi, new delhi
i am the student of b-tech biotech in jaypee institute of information technology and i have done training in AIIMS on cancer IRCH department.and i want to become a great scientist in biotech field.
---

Abohar , Punjab, India
I am a scientist (Agricultural Process engineering) at ICAR- Central Institute of Post Harvest Engineering and Technology, Abohar (Punjab)
---

Mathura , Uttar Pradesh
Pursuing Doctoral degree in Genetics & Plant Breeding from Maharana Pratap University of Agriculture and Technology.
---

NY, NY
I'm an editor from a US biotech company--Creative Biomart. For more information, on www.creativebiomart.net
---

Pacca Chang, Sindh
Student of M.Sc (Agri) hons in Plant breeding & Genetics. Sindh Agriculture University, Tandojam
---