Most Recent Submissions:
---
Author Spotlight
( Profiles with pictures only, randomly selected)

Anand, Gujarat, (India)
Doctorate in Plant Biotechnology and research area is rice functional genomics. Department of Agriculture Bitoechnology, Anand Agriculture Univ.
---

BANGALORE, KARNATAKA
I'm Ph.D. Scholar in University of Agricultural Sciences, GKVK, Bangalore.
---

Barshi, Dist- Solapur, Maharashtra, Maharashtra
I am a MSc Plant Biotechnoloy student interested in research in molecular biology of plants.
---
Jalandhar, Punjab (INDIA)
Assistant Professor, Department of Microbiology, Lovely Professional University,Punjab (INDIA)
---

Howrah , West Bengal, India
I am a M.Pharm student at Jadavpur University, pursuing Masters in Pharmacognosy.
---

Karnal, Haryana
I am working as Scientist, ARS at ICAR-CSSRI, Karnal, Haryana since last two years. I have done my MSc and PhD in the discipline of Environmental Science with specialization in climate change. I have worked on climate change adaptation and
---

New Delhi, New Delhi
PhD student of seed science and technology at IARI, New Delhi
---

NAIROBI, Kenya
I am a professional microbiologist having a Bsc in microbiology and biotechnology
---

New Delhi, Delhi, India
I am a PhD scholar in division of plant Physiology at Indian Agricultural Research Institute,did my B.Sc. in Agricultural Biotechnology.
---
---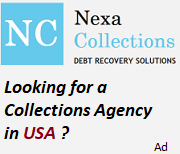 Debt Collection Agency
---
Medical Debt Collection Agency
(Advt.)