Breeding Method for Clonal or Asexual Propagated Crops
Authors: SANDEEP KUMAR BANGARWA * and ASHWANI KUMAR
Asexual reproduction
:-Multiplication of plants without the fusion of male and female gametes is known asexual reproduction.
• Asexual reproduction can occur either
1. By vegetative plant parts or
2. By vegetative embryos which develop without sexual fusion.
• Asexual reproduction is of two types :-
1. Vegetative reproduction.
2. Apomixis
Vegetative Reproduction
:- Vegetative reproduction refers to multiplication of plants by means of various vegetative plant parts.
• Vegetative reproduction is again of two types :-
1. Natural vegetative reproduction
2. Artificial vegetative reproduction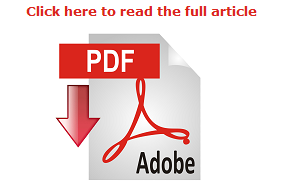 Size: 437KB

About Author / Additional Info:
I am currently pursuing Ph.D. in Plant Breeding and Genetics from MPUAT-Udaipur (Raj.)