Estimation of Aflatoxins in Peanuts by Indirect Competitive ELISA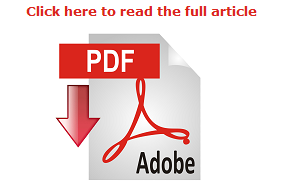 Size: 281 KB

Summary:
With the availability of monoclonal and polyclonal antibodies against aflatoxins, various simple, sensitive and specific enzyme linked immunosorbent assays (ELISAs) have been developed. This is rapid and relatively inexpensive assay method and results are also acceptable. This article provides a simplified account of the protocol for assay of aflatoxins in peanut by indirect competitive ELISA.
About Author / Additional Info:
Author is a Senior Scientist (Plant Pathology) working at ICAR-National Research Centre on Litchi, Muzaffarpur, Bihar (India). Currently working on diseases of litchi (Litchi chinensis), and mycorrhizal association in litchi. Formerly, he had worked on groundnut (aflatoxins and disease management) at ICAR- Directorate of Groundnut Research, Junagadh, Gujarat (India).