Herbicide Resistance in Weeds: A Serious Concern
Author: SIRAZUDDIN
Herbicide resistance is the inherited ability of a biotype of a weed to survive an herbicide application to which the original population was susceptible. In simple terms, resistance refers to a situation where a given herbicide, applied at the recommended rate and time, once controlled a particular weed population but, after repeated use, that herbicide no longer controls that population. That population is said to be resistant (or resistance has developed in that population).
Types of herbicidal resistance
Cross resistance:
Weed biotype that has gained resistance to more than 1 herbicide with the same mode of action but same or different families.
Multiple resistance:
Weed biotype that has developed tolerance to more than one herbicide brought about by different selection pressures (different modes of action).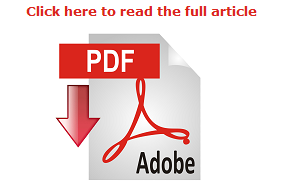 Size: 272 KB

About Author / Additional Info:
I am currently pursuing Ph. D in Agronomy from G. B. Pant University of Agriculture and Technology, Pantnagar. I have also served as Assistant Professor for 2 years