Molecular approaches in crop growth regulators
Authors: Chongtham Allaylay Devi and Brij Bihari Pandey
Corresponding author email: chongthamallaylaydevi@gmail.com
A plant growth regulator is an organic compound, either natural or synthetic, that modifies or controls one or more specific physiological processes within a plant. If the compound is produced within the plant it is called a plant hormone.
A plant regulator is defined by the Environmental Protection Agency as "any substance or mixture of substances intended, through physiological action, to accelerate or retard the rate of growth or maturation, or otherwise alter the behaviour of plants or their produce.
Additionally, plant regulators are characterized by their low rates of application; high application rates of the same compounds often are considered herbicidal". Changes can also be made through the modern methods of genetic engineering.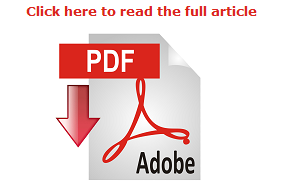 Size: 372 KB

About Author / Additional Info:
Phd Scholar in IGKV , Raipur, CG belonging to Department of fruit Science