Anti bacterial activity of root extract of Biophytum sensitivum (L.) DC.
Authors:
Lurdu Mary*, and ThampiRaj.
Research Department of Botany, Scott Christian College, Nagercoil, K.K.Dist. 629 003, India.
Medicinal plants are very interesting have the ability to produce remarkable chemical structures with diverse biological activities.
Biophytum sensitivum
L. DC (
Oxalidaceae
) is used as traditional medicine to cure various disease and also is an ethnomedicinal plant used in folk lore medicine. The main aim of this study demonstrates the root extracts of
Biophytum sensitivum
(Acetone, Benzene, Ethanol, Iso-prophyl alcohol and N- butyl alcohol) was evaluated for its antibacterial activity against several human pathogenic bacterial strains (
Escherichia coli, Pseudomonas aeruginosa
,
Salmonella typhi
,
Staphylococcus aureus
and
Proteus vulgaris
) by disc agar diffusion method. All the extracts showed various levels of activity on different test organisms and their activity is quite comparable with the standard antibiotics. The n-butyl alcohol extracts of
Biophytum sensitivum
root showed remarkable anti bacterial activity against
Staphylococcus aureus
. The results from these investigations encourage that the plant extracts may be used as anti-infective agents.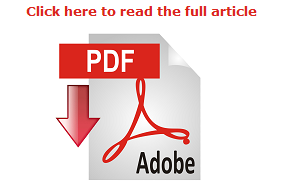 Size: 198 KB

About Author / Additional Info: