Most Recent Submissions:
---
Author Spotlight
( Profiles with pictures only, randomly selected)

Aurangabad , Maharashtra
I am a Professor at Dr. B.A.M.University, Auanagabad
---

Junagadh, Gujarat (India)
Ph.D. Scholar (Genetics and Plant Breeding) at Junagadh Agricultural University, Junagadh.
---

Srinagar, Jammu and Kashmir, India
Scientist, Regional Research Station, Indian Grassland and Fodder Research Institute, Srinagar, J & K-INDIA
---

Navsari, Gujarat
Ph.D. Research Scholer in Genetics and Plant Breeding at Navsari Agricultural University.
---

New Delhi, Delhi, India
Senior Scientist (Nematology), Division of Plant Quarantine, Indian Council of Agricultural Research (ICAR)-National Bureau of Plant Genetic Resources (NBPGR), Pusa Campus, New Delhi-110012.
---

Raipur, CHHATTISGARH, India
I am a Ist year biotechnology student at Indira Gandhi Agricultural University, Raipur, pursuing PhD in Agricultural Biotechnology.
---
new delhi, new delhi
i am the student of b-tech biotech in jaypee institute of information technology and i have done training in AIIMS on cancer IRCH department.and i want to become a great scientist in biotech field.
---

Phaltan, Dist- Satara, Maharashtra, India
I am a 2nd year MSc plant biotechnology student at Vasantrao Naik Marathwada Agricultural University, pursuing Masters in plant biotechnology.
---

Nashik, Maharashtra, India
I am currently working as Assistant professor at K.K. Wagh College of Agricultural Biotechnology, Nashik
---
---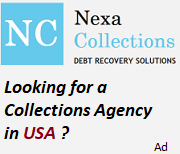 Debt Collection Agency
---
Medical Debt Collection Agency
(Advt.)