Most Recent Submissions:
---
Author Spotlight
( Profiles with pictures only, randomly selected)

Junagadh, Gujarat (India)
Ph.D. Scholar (Genetics and Plant Breeding) at Junagadh Agricultural University, Junagadh.
---

New Delhi, Delhi, India
I am a 4th year biotechnology student at Indian agricultural research institute, pursuing Ph.D in molecular biology and biotechnology
---

Pusa, Samastipur, Bihar (India)
Assistant Professor (Plant Physiology) at Rajendra Agricultural University. I am engaged in teaching plant physiology courses to undergraduate and postgraduate students. My area of research is stress physiology of crops, especially maize and rice.
---

Anand, Gujarat (India)
Ph. D. Scholar (Plant Pathology)
---

Chandigarh, Punjab, India
Master's degree, Pharmaceutics , Panjab University
---

Nashik, Maharashtra, India
I am currently working as Assistant professor at K.K. Wagh College of Agricultural Biotechnology, Nashik
---

New Delhi, New Delhi
PhD student of seed science and technology at IARI, New Delhi
---

Navsari, Gujarat (India)
I am working as Assistant Professor(Horticulture),KVK,Surat at Navsari Agricultural University, Complete Masters in Vegetable Science (2015).
---

ICAR-Indian Agricultural Research Institute, New Delhi , Delhi, India
I am working as Principal Scientist (Hort.) at the Division of Food Science & Postharvest Technology, IARI, New Delhi. Thanks
---
---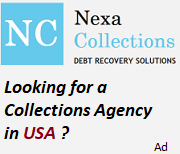 Debt Collection Agency
---
Medical Debt Collection Agency
(Advt.)